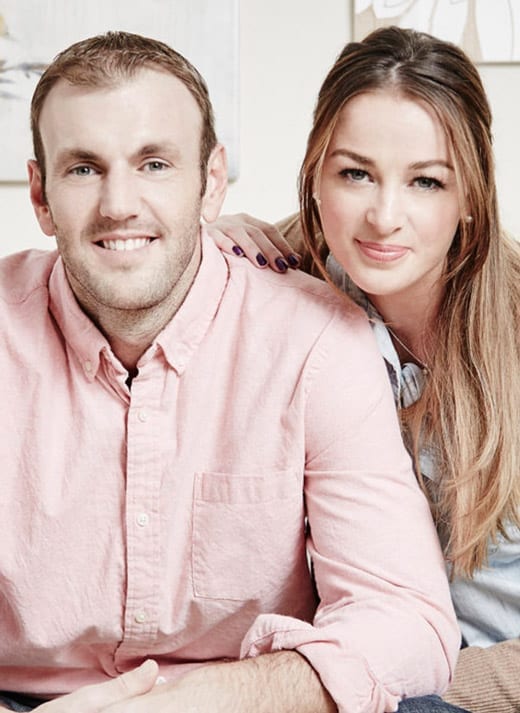 Jamie Otis is a dynamic American TV personality, registered nurse, entrepreneur, and TV host!
Having jump-started her television career on the hit show "The Bachelor" she was often recognized as the awkward girl. However, that all changed when she went back to film the TV show "Bachelor Pad" during the summer of 2012.
In 2014, Jamie married her husband, Doug Hehner, on the first season of 'Married At First Sight.' They've shared their first two years married on 'Married At First Sight: The First Year' Season 1 and 2. They've also documented their untraditional marriage on their YouTube Series, 'Married Life.'
In addition to Jamie's on-air hosting responsibilities at The Chef's Connection and Star Shop, Jamie enjoys hosting red carpet, charity, and fashion events.
When Jamie isn't busy in entertainment she remains true to her roots. You can find Jamie in scrubs at New York State's #1 hospital: Columbia Presbyterian. That's right, in addition to being a television star and host, Jamie is a registered nurse working in labor and delivery. Jamie thrives on helping others. In fact, after gaining custody and raising her younger siblings when she was a freshman in college, she became a certified foster parent and began taking care of children in foster care as well. Helping people is something that is dear and close to Jamie's heart!
Jamie's latest venture has been stepping out as a entrepreneur. Each piece of Jamie Otis™ fine jewelry is designed and crafted by hand in the heart of New York City.
A dream of Jamie's is to become an author. In June of 2016, Jamie published her first book, Wifey 101: Everything I Got Wrong After Finding Mr. Right.